Hannah has competed in FIRST since 2013, starting with FLL, moving up to a competitive FTC team, and winning a special award at the FRC World Championship.
FTC and FRC are competitions in which competitiors construct a robot that can complete a series of tasks while being controlled by a driver and an assistant driver. Hannah currently serves as manager of the outreach program, inspiring young at-risk students to pursue STEM through robotics, and enjoys building the robot with the team.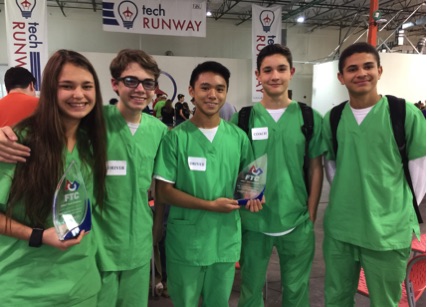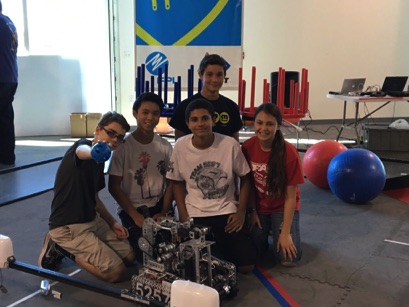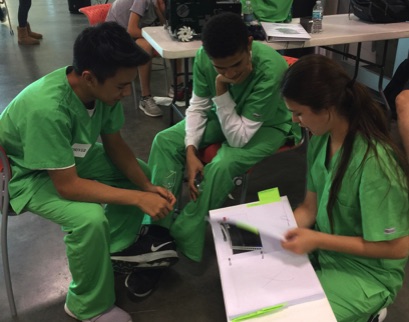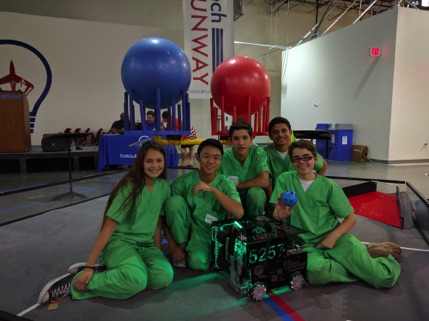 FIRST Tech Challenge Team 5257 Eagles Robotics Xperience
Team 5257 qualified for the state championship, winning two awards at regionals and an award at state.
Team 8844 Athena before competition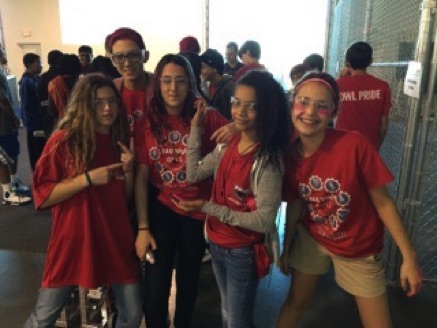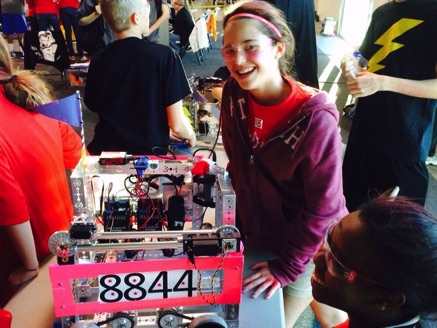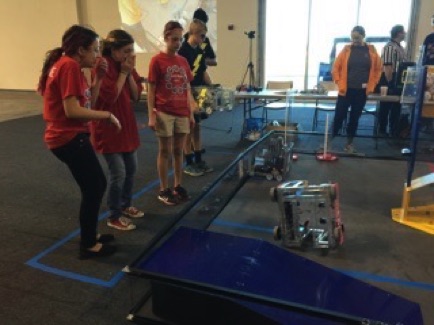 FIRST Tech Challenge Team 8844 Athena - All Girl's Team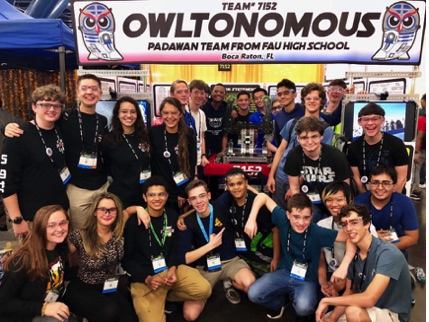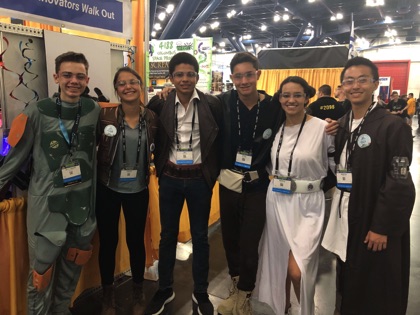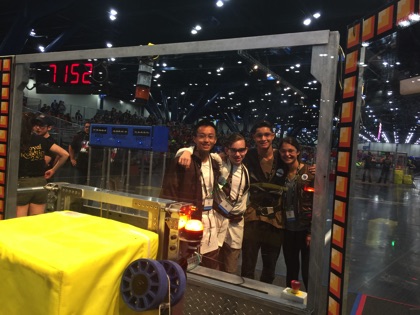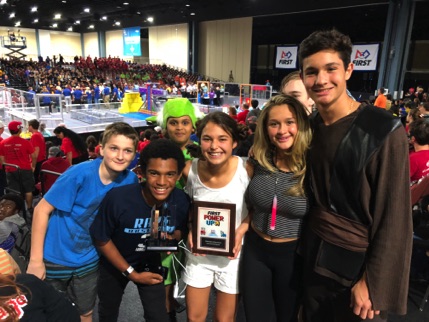 FIRST Robotics Competition Team 7152 OWLTONOMOUS
Team 7152 won the Rookie All Star Award at the South Florida Regional competition, and participated in the World Championship in Houston, TX, where they won the Rookie Inspiration Award and advanced to the quarterfinals of competition.
Team 5257 after the 36 hour build challenge
Reviewing the Engineering Notebook